SHAVEBOWL Stone White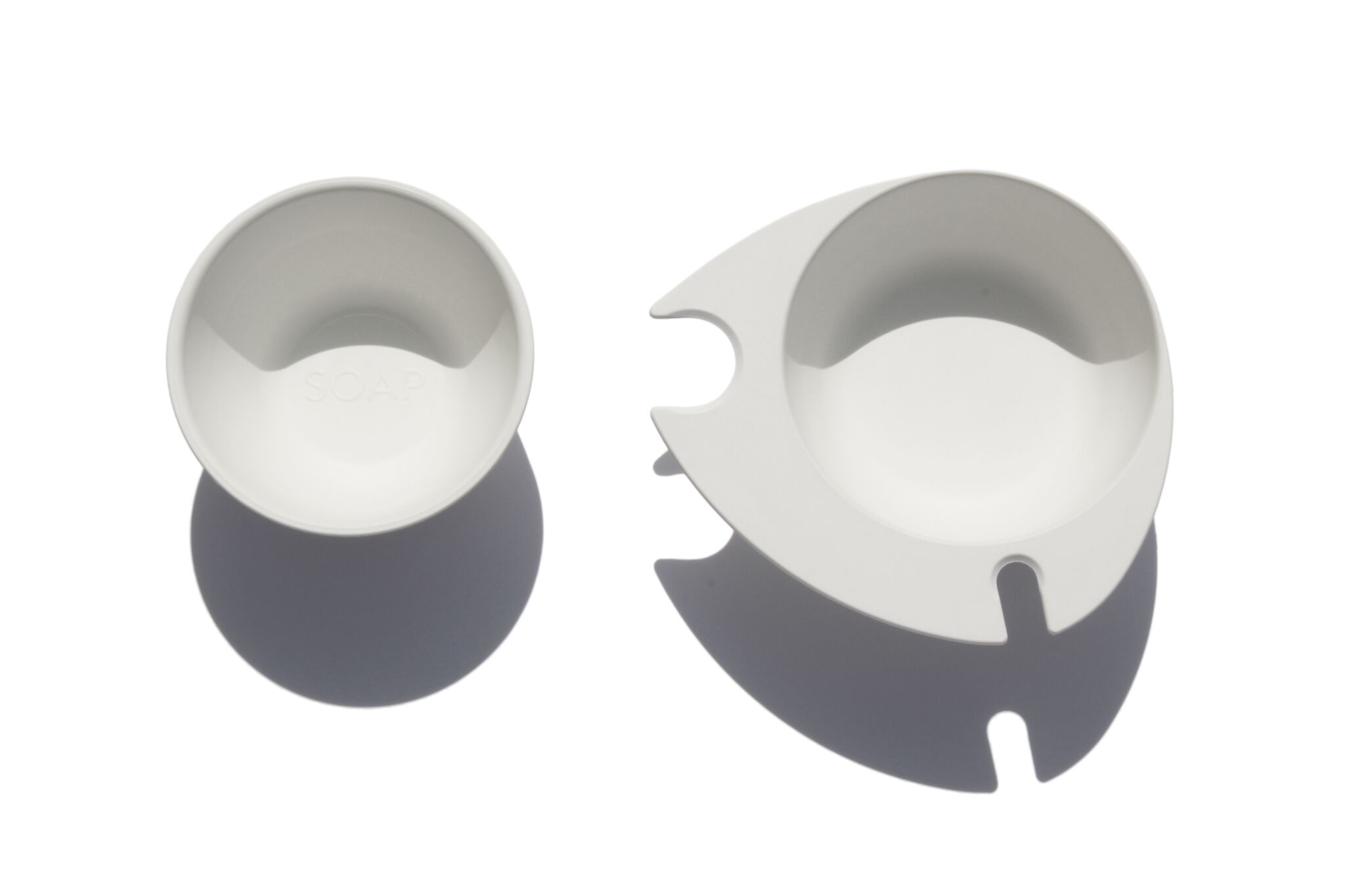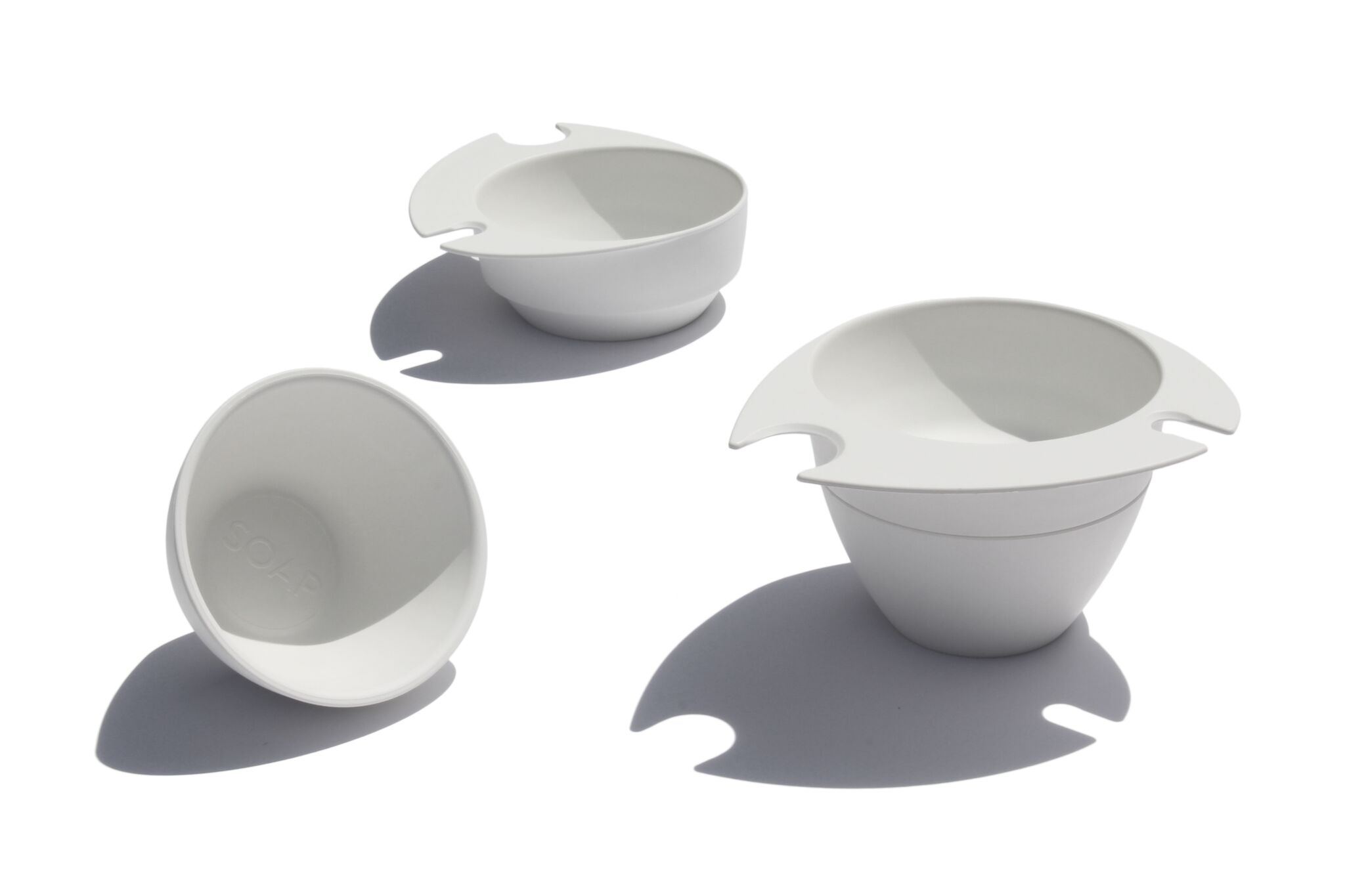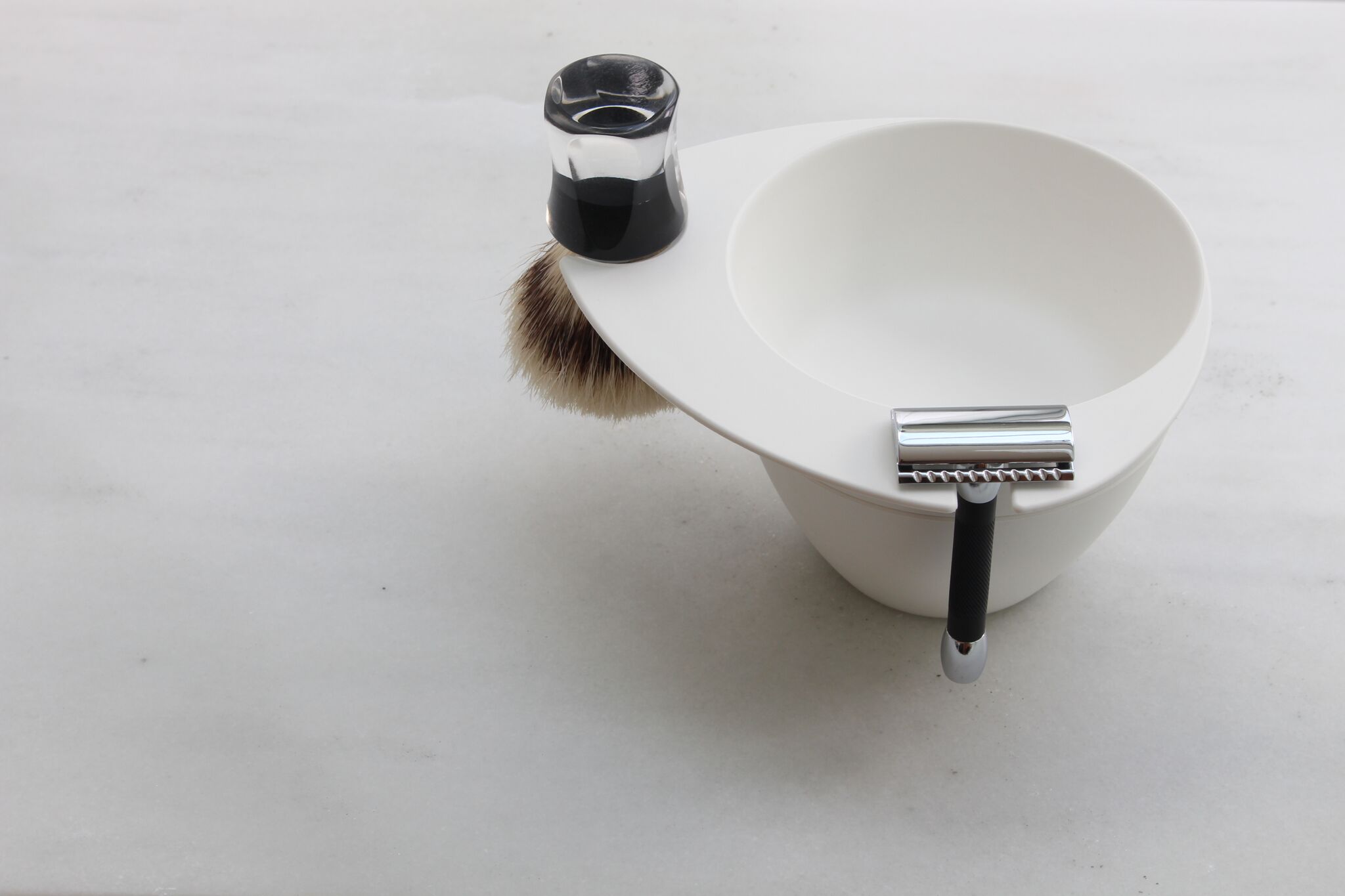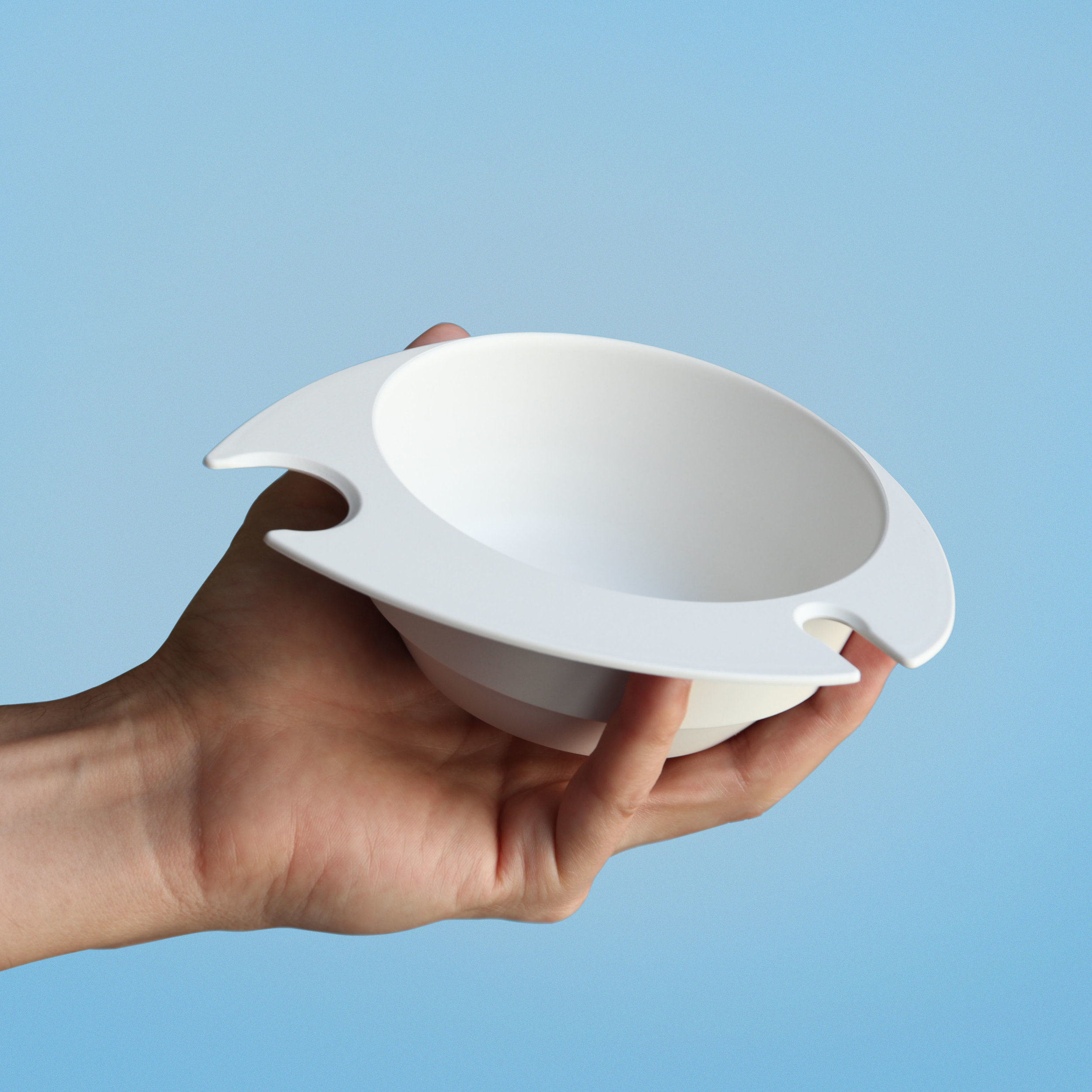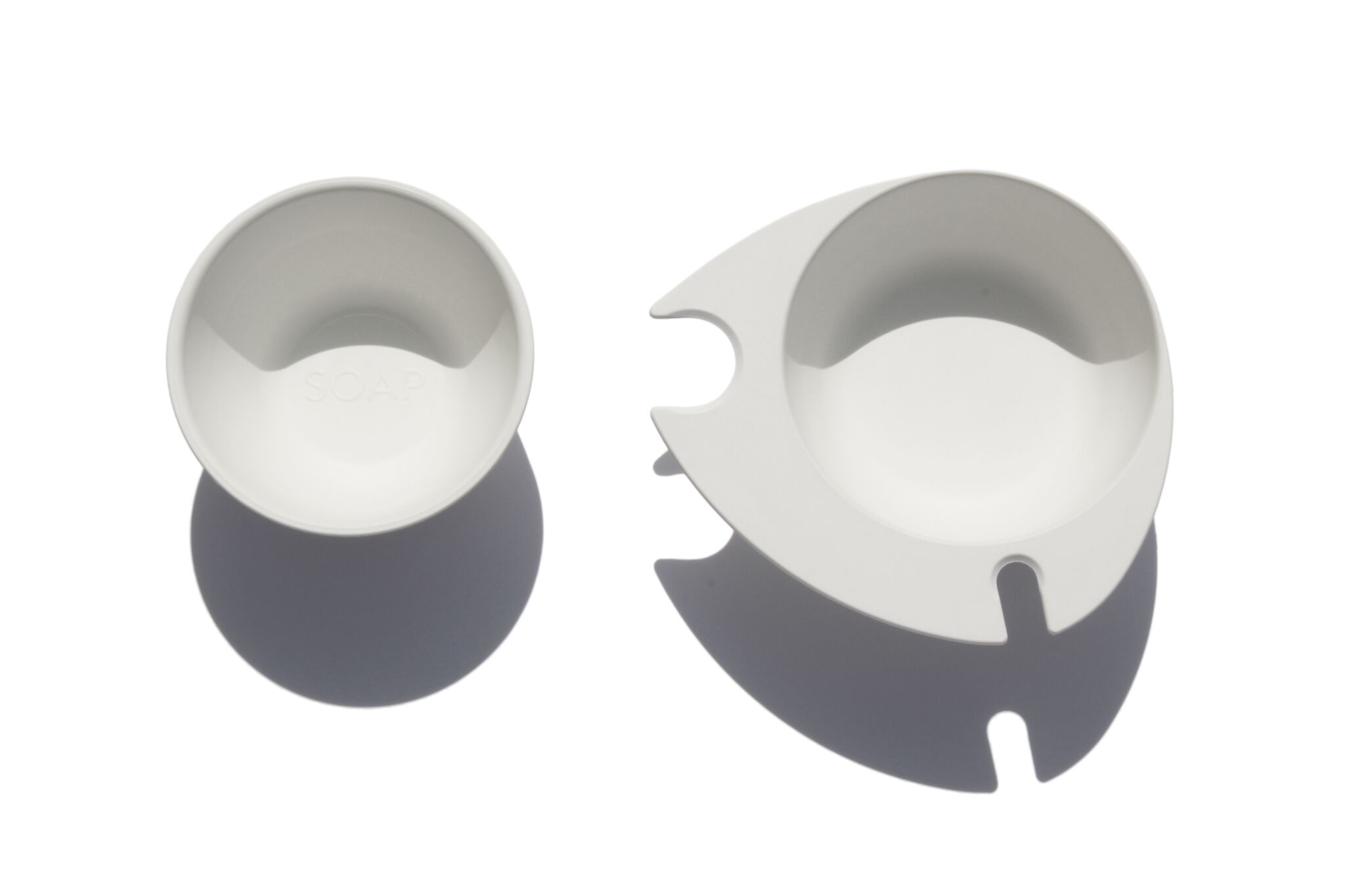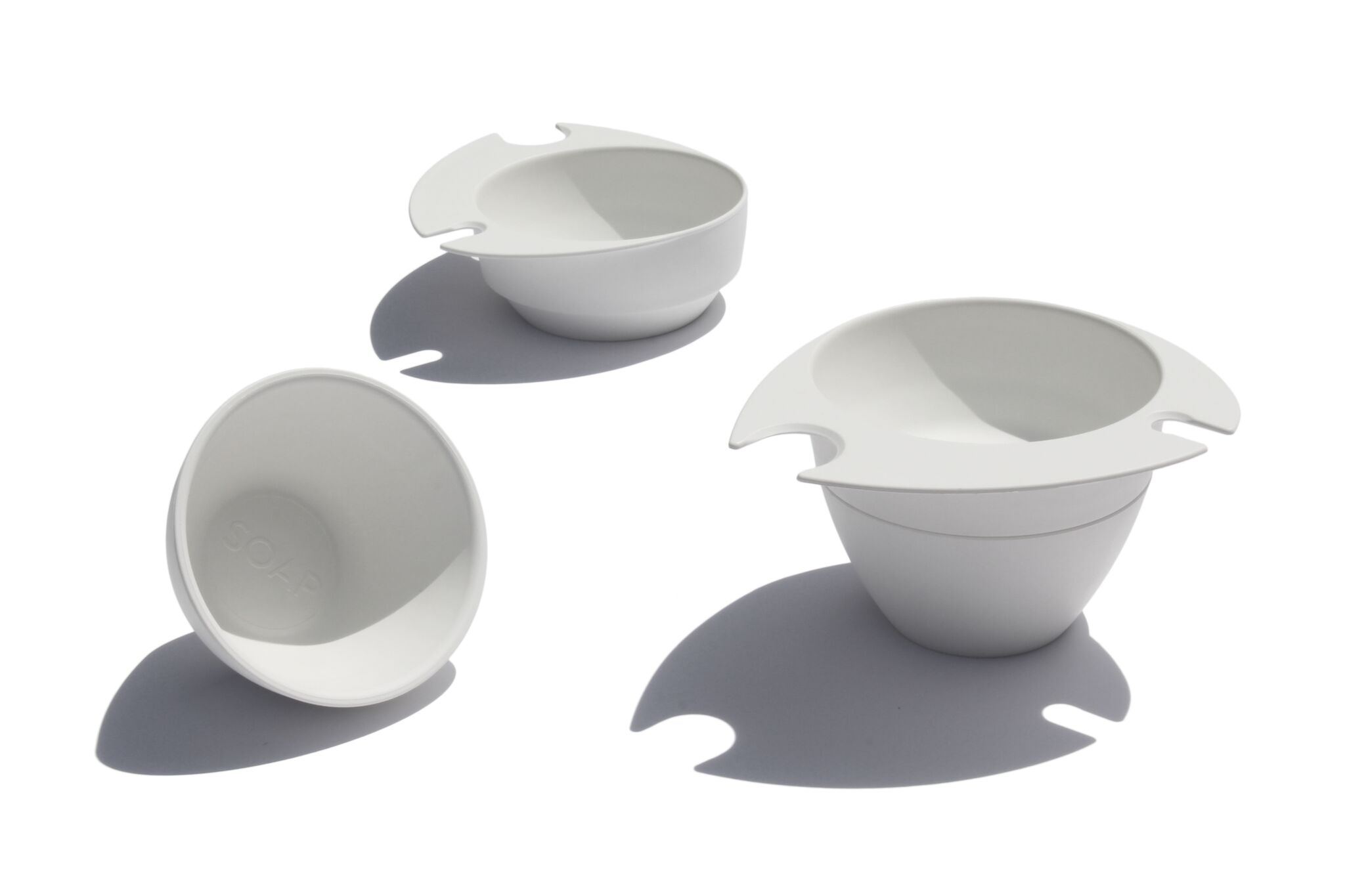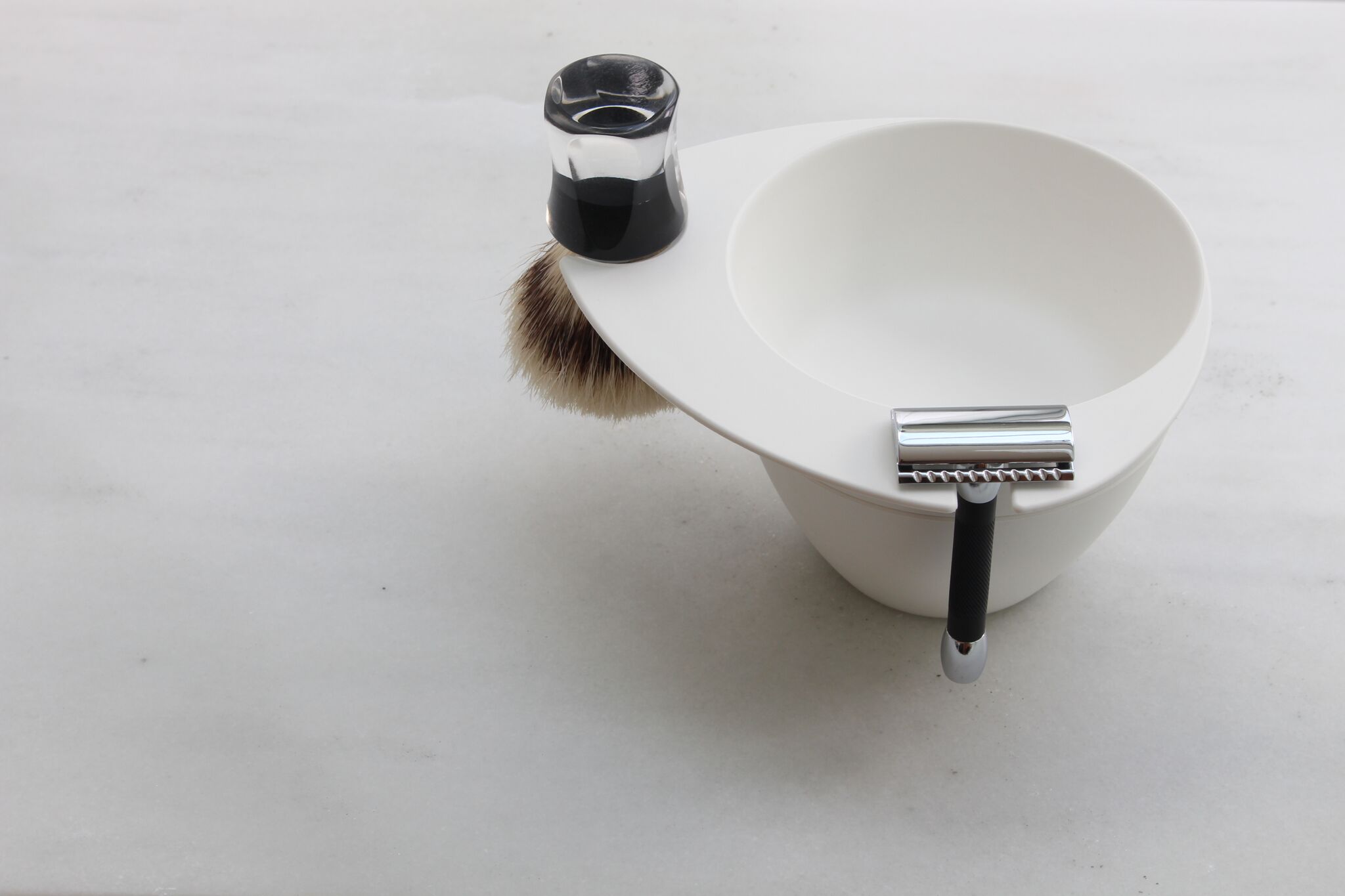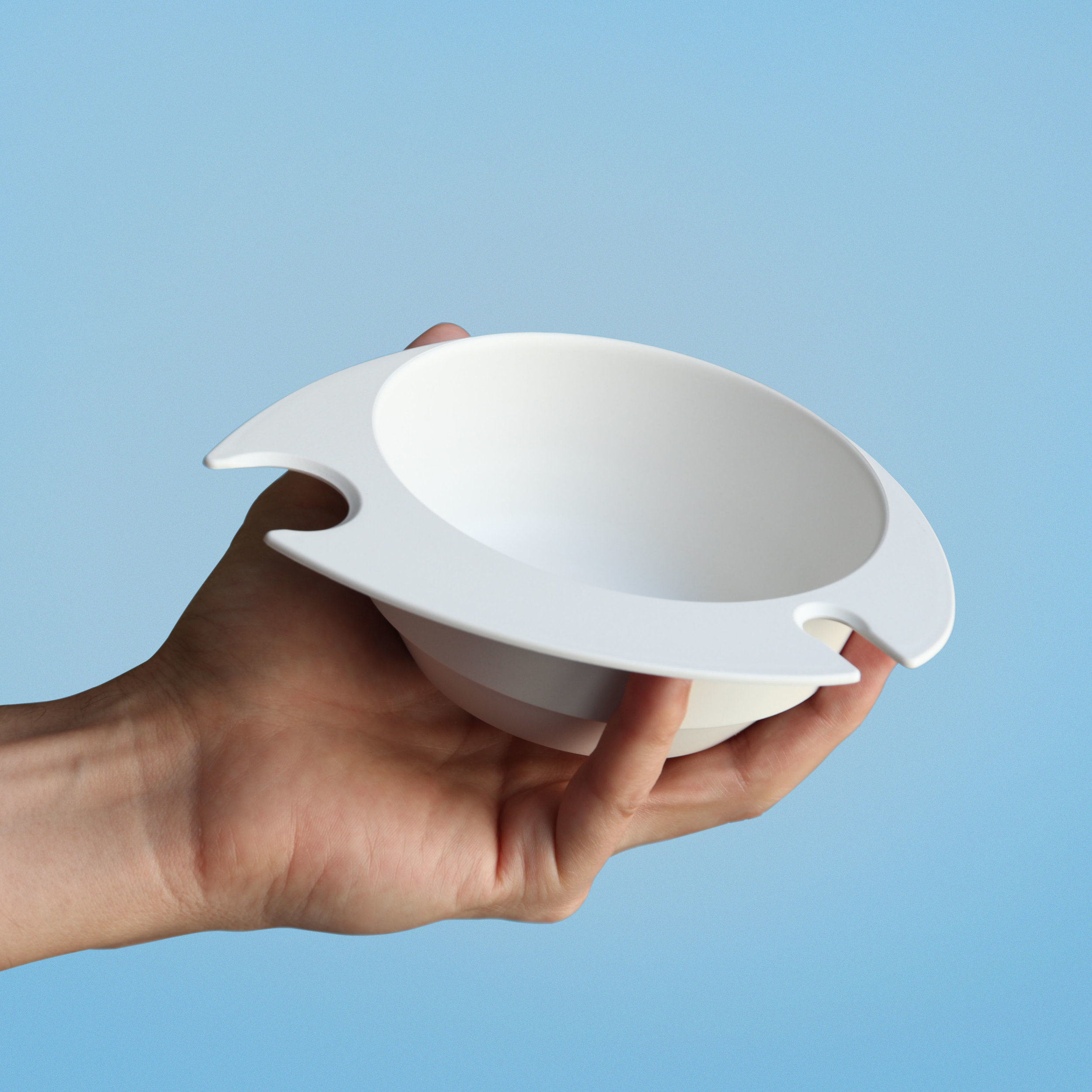 SHAVEBOWL Stone White
See below for more information on ShaveBowl Stone White.
ShaveBowl is Made in USA.
ShaveBowl Stone White is manufactured with a polymer containing 40% natural clay minerals with a micro-texture applied to all surfaces of both bowls to aid in lathering.
With its high natural mineral content, ShaveBowl Stone White feels like soap stone and has an heirloom quality durability that will last a lifetime. It's a durable, lightweight alternative to traditional porcelain shaving bowls. It's heavier than you would expect and provides a clean, modern white that fits well in most bathroom decors.
ShaveBowl's bottom soap storage container will hold approximately 6oz. of shaving soap.
Approximate Dimensions:
Brush Holder - 28mm

Razor Holder - 13mm

Total Weight Without Soap ~310 grams

Height - 3-3/4 in.

Top Bowl Opening - 4-1/2 in.

Bottom Bowl Opening - 4-3/16 in.